The Media Center at the Little Library contains over 13000 CDs, 1200 DVDs, 500 VHS cassettes, and 5000 vinyl records. It also houses a collection of hundreds of University concerts and performances in the School of Music recital collection. All visitors are free to experience the collection through our in-house listening and viewing equipment. To target the media collection, add these modifications to your catalog search: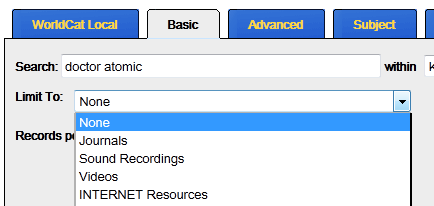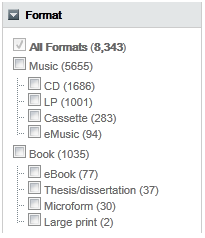 Listen Online!
The Libraries offer access to two outstanding online music collections, too:
This site offers access to the entire Naxos label catalog, approximately 76,000 CDs.
This is the Alexander Street Press collection, approximately 16,000 CDs.
Watch Online!
The Little Library currently does not offer streaming video. Though it does not contain complete performances, we recommend searching YouTube to watch selections from popular works.
Links to Online Audio Databases
(link blue login required for off campus access)
Search tip!
Most media call numbers look like this:
CD #### (for audio)
VR #### (for video)
DVD #### (for video)